HEAD TO TOES BEAUTY
Beauty Supplies
Full Service Salon

(415) 921-2226
(415) 921-0350

We carry excellent professional cosmetic products. Please visit our store for profession advise on hair care, skin care, and manicure/pedicure care. We have good selection of product lines that will suit your needs.
A FULL SERVICE SALON

Hair Cut
Manicure
Pedicure
Waxing
Foot Massage
Back Massage

We carry the following products:
Redken, Framesi, Wella
Bed Head, Goldwell, Head Game
Bane De Tair, Paul Mitchell, Vavoom
Nexus, Claypac, Sebastian
Nioxin, Back to Basics, Biolage
Aquage, Amplify, Logics
Lanza, Crew, Sorbie
Rusk, Graham Webb, Joico
Ice, ISO, Multiplicity
KMS, Fudge, ABBA
Artec, Intensive, Vacado Blonde
Murad, Matrix
Etc...

Professional Staff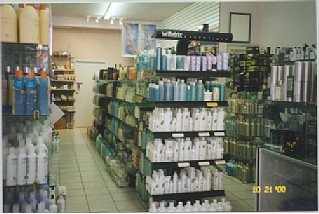 Good Selections of Beauty Products
LuuSang@hotmail.com